Could This Be the Future of Toronto Laneways?
HO2 Design by Honomobo
Laneway housing in Toronto is currently rare to come-by, but as groups such as Lanescape and Evergreen fight to legalize and streamline the approval process, it's getting closer to becoming a reality.
A laneway house is a separate structure at the back of a property that backs onto a lane. It is inseverable and fully dependent on the main house's services (electricity, gas, water), but it can function on its own as a separate living quarters or space.
Laneway housing is a typology of its own, and it's a creative solution to some of our city's growing pains. With our population rising by a hundred thousand people annually, densification is inevitable. But densification doesn't need to mean a high rise on every corner or the destruction of existing neighbourhoods. What's unique about laneway housing is that it respects the character of existing neighbourhoods, while simultaneously utilizing the unused land area. Laneway housing can be used to create rental income, to offset the increasing cost of living, or it can facilitates more comfortable multi-generational living.
There are approximately 250 kilometers of laneway in Toronto proper - that's a huge amount of under-utilized space. Imagine all the possibilities for turning that space into unique communities that promote organic densification. Supporting development and growth that promotes livability in terms of greater public space, affordable housing, and walkability, without expanding the city limits is almost a right of passage for a world-class city. Laneway housing isn't an all-in-one solution, but it's another tool in our pocket.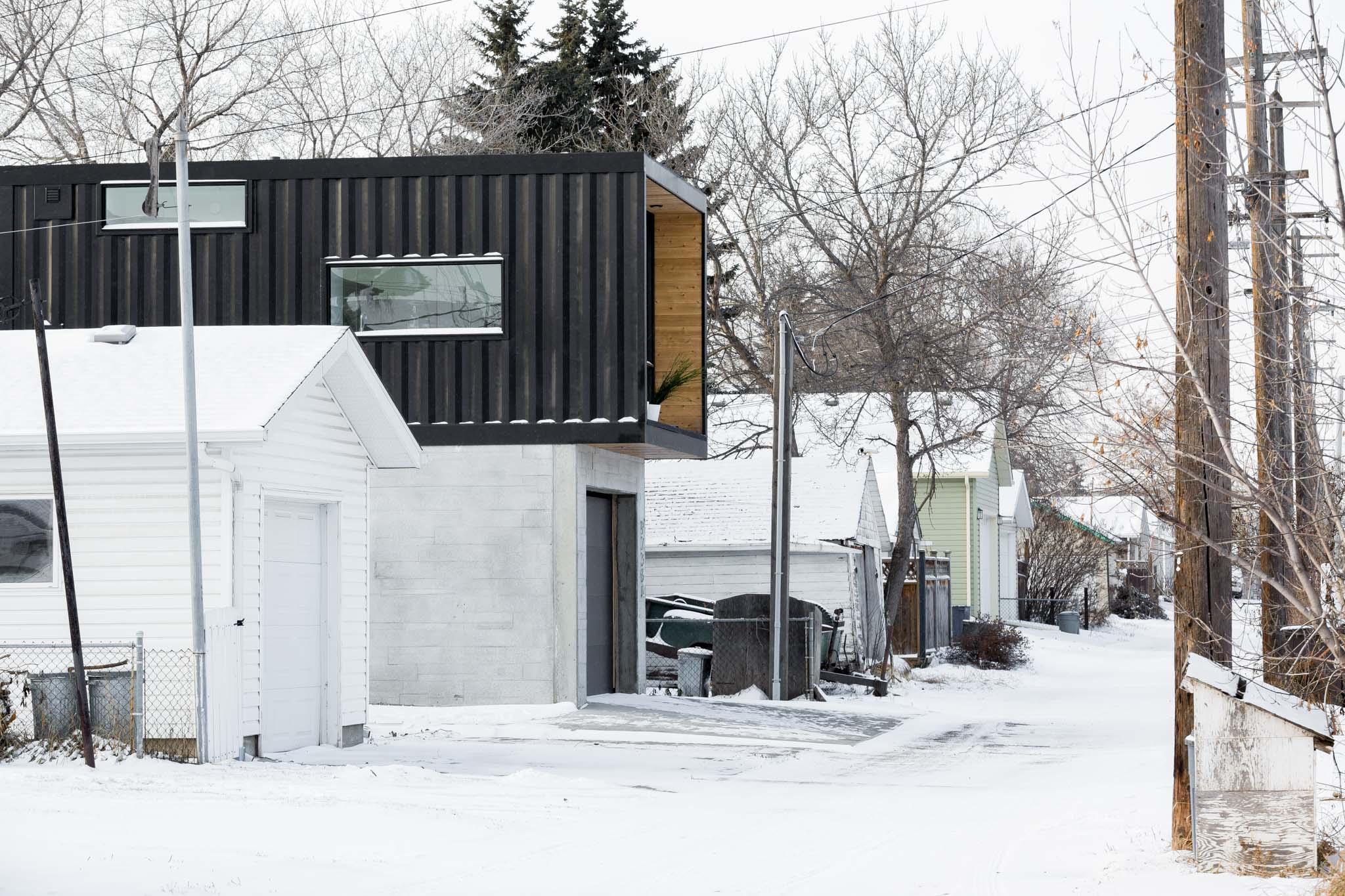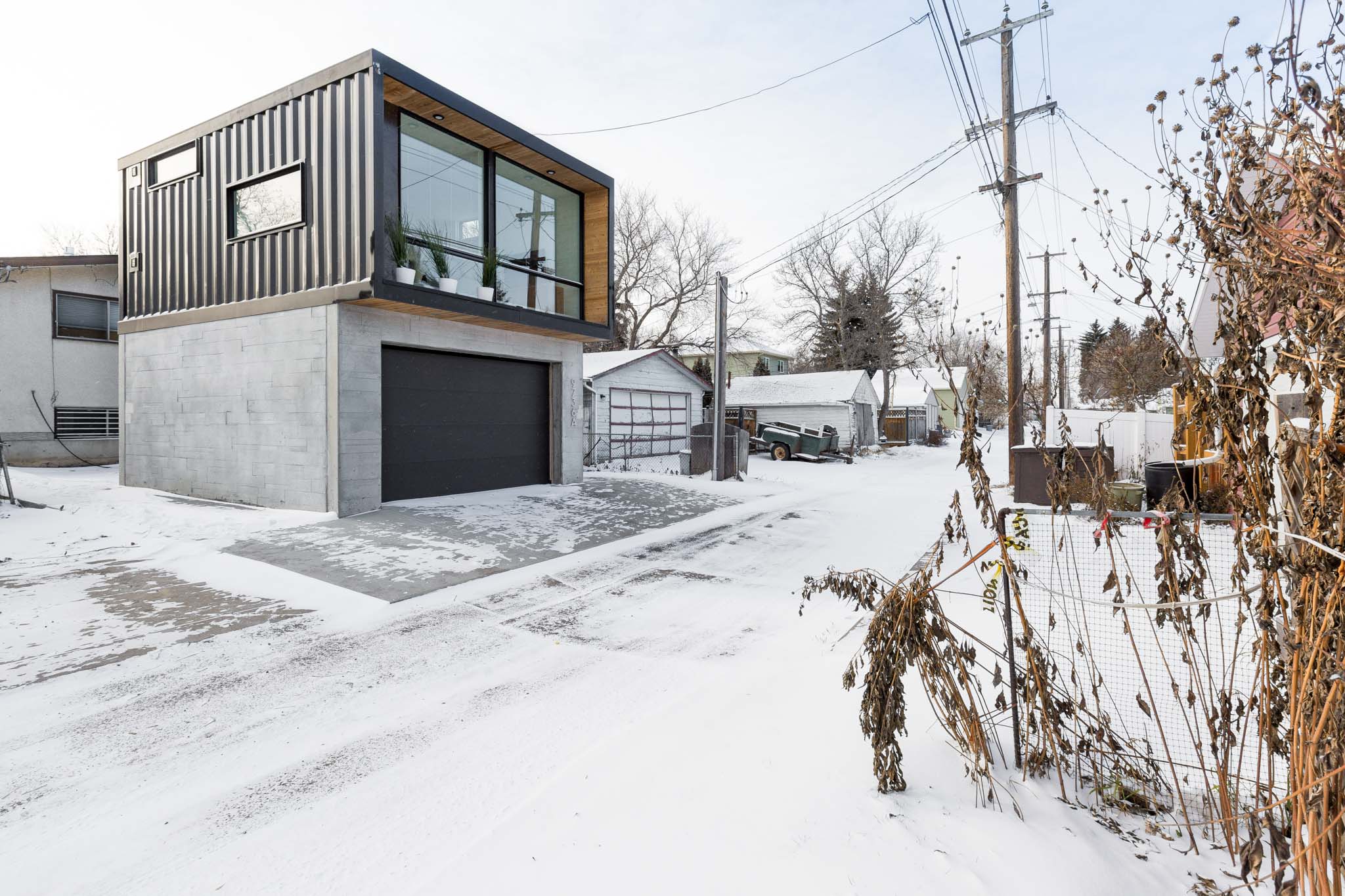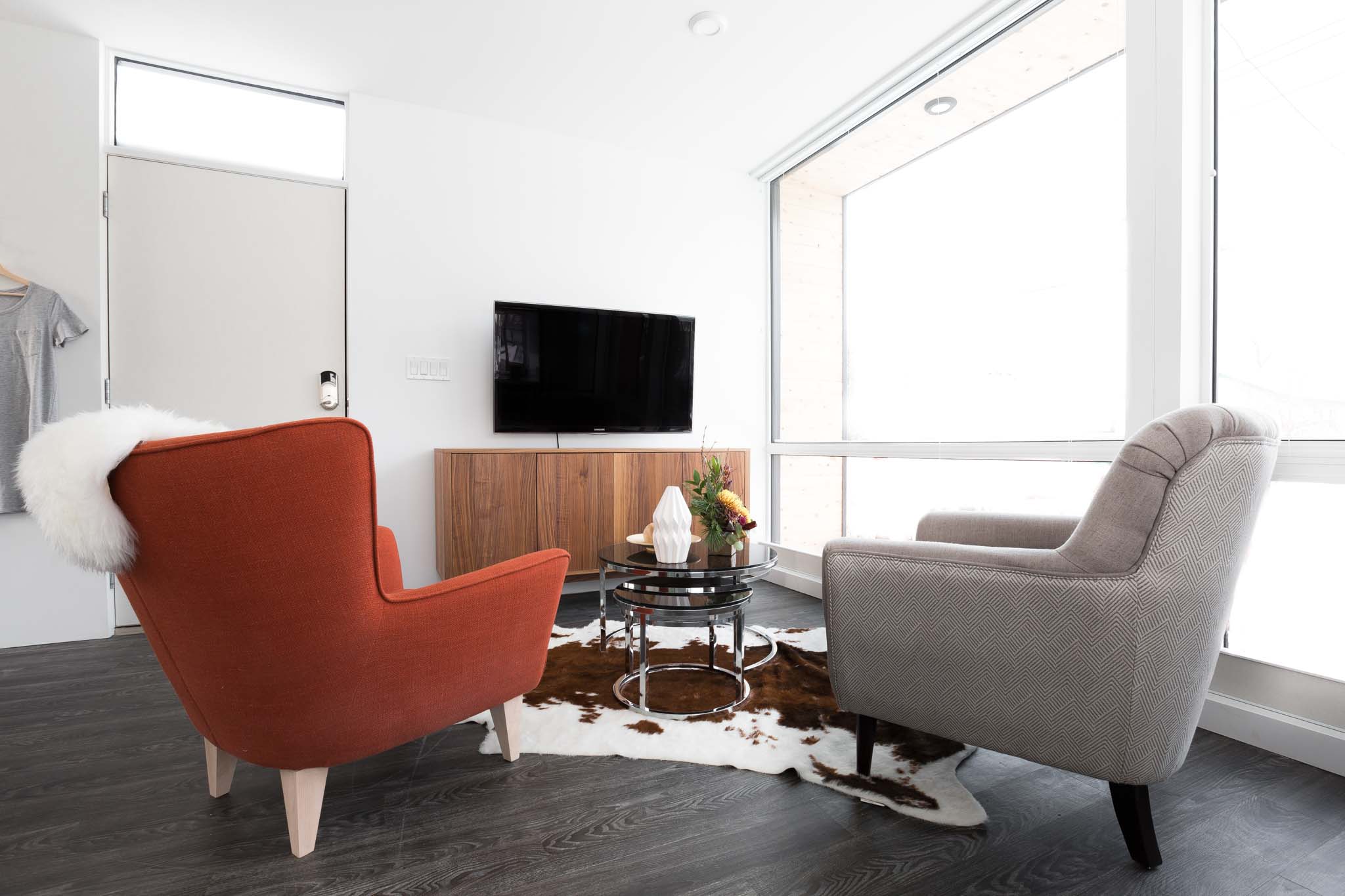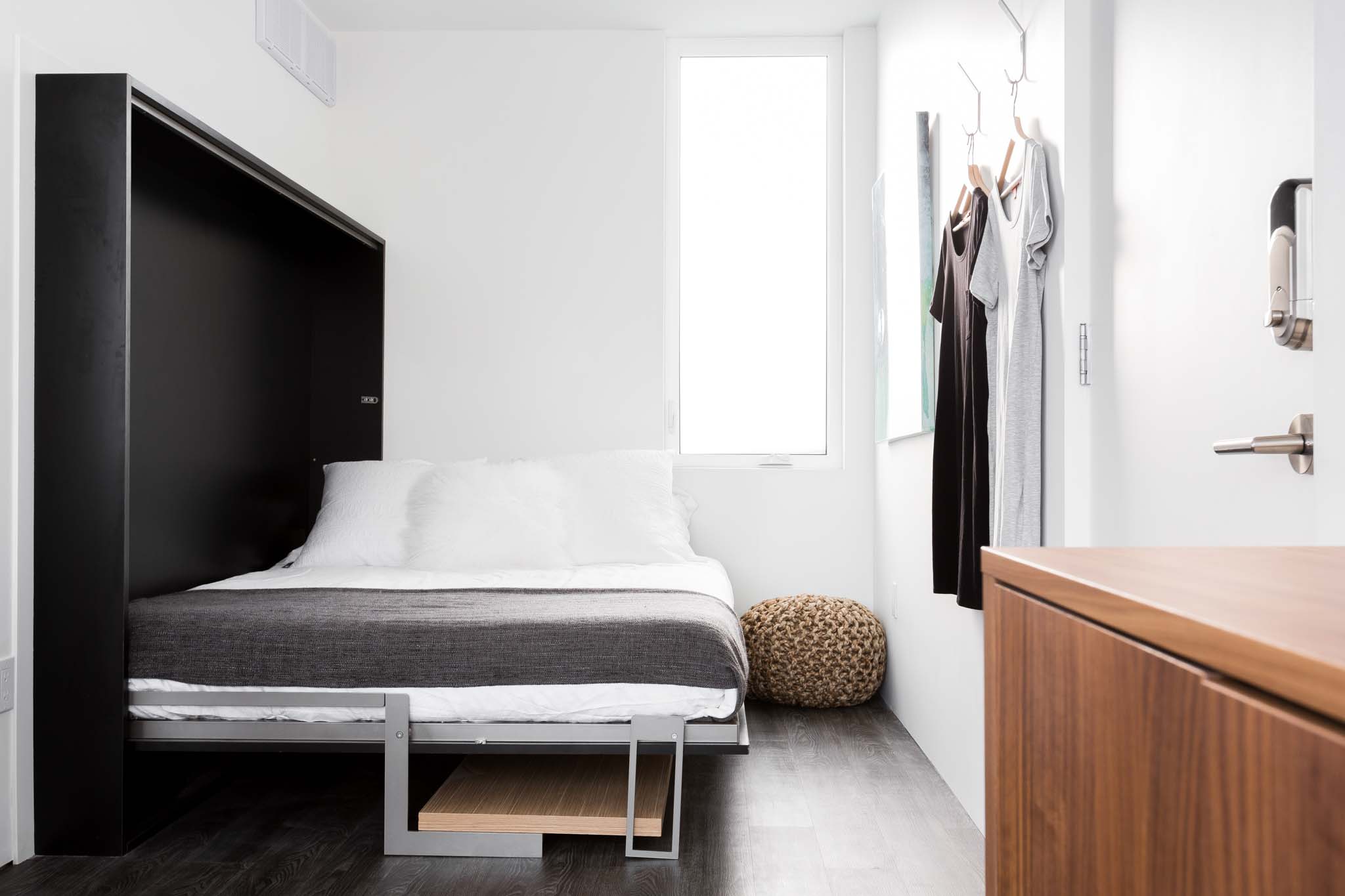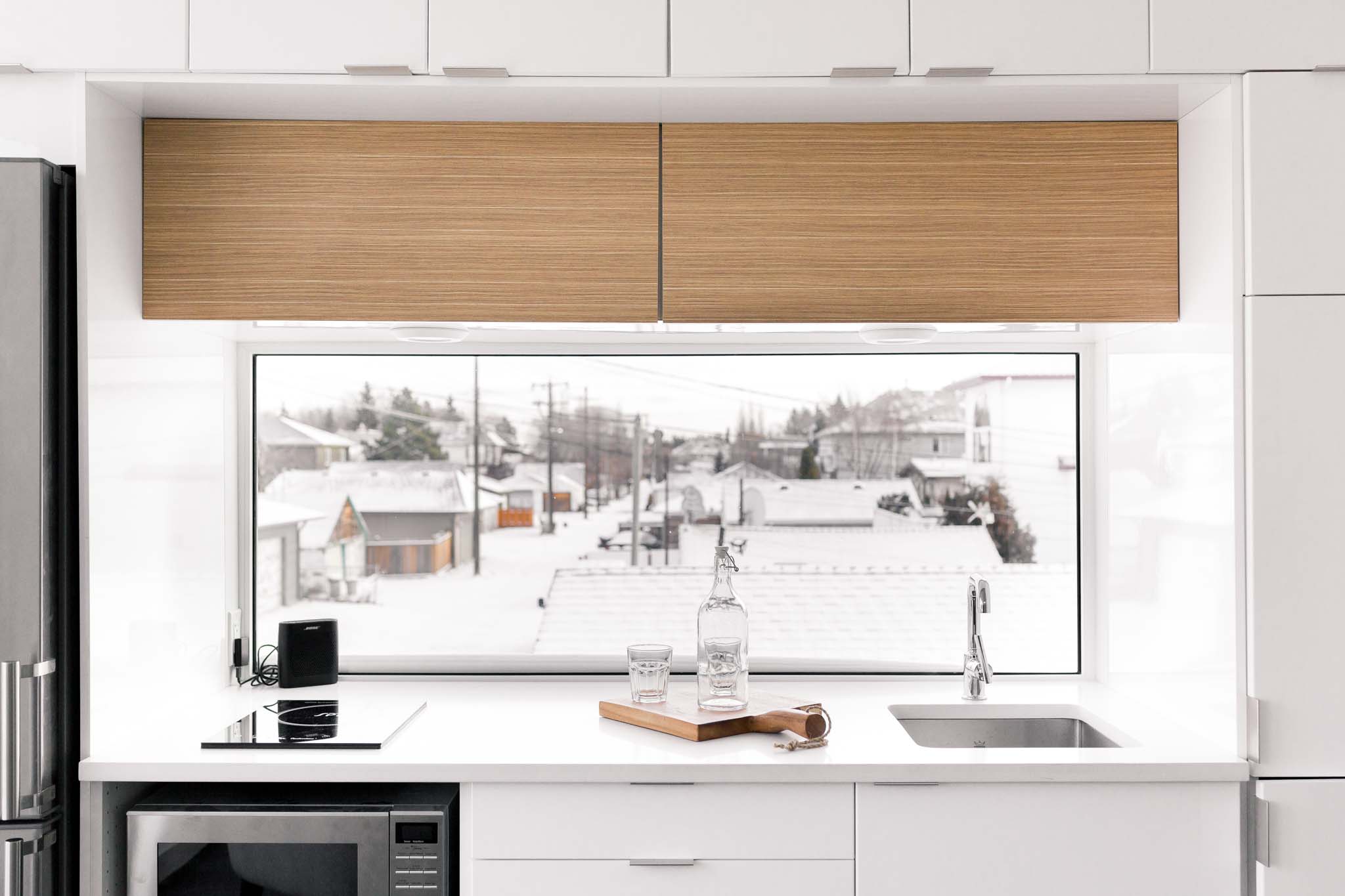 Images from Honomobo Website
This laneway house by Honomobo, a company that makes net positive homes from shipping containers, is an awesome example of the potential we can achieve with laneway housing.
These tiny homes utilize every bit of space inside and out - AND they create more energy than they consume, making the typology even more sustainable and socially responsible.
What Honomobo demonstrates, is that aside from adding more livable spaces in the city, Laneway houses introduce an opportunity to elevate the standard of building and design to something modern, green and sustainable.
So when could Laneway Houses make it to Toronto?
Thanks to the hard work of groups like Lanescape and Evergreen, in July 2017 the city passed a motion to open a case for laneway housing. The two groups collaborated on a report that the city will now take and consult with to hopefully provide some guidelines and criteria for implementing laneway housing into our city.
Now that the motion is officially under review, the expectation is to hear a new status at the end of 2018.
It seems like a drawn out process, but considering this has been in the works since 2006, we're making good progress!
Subscribe below for Updates on Laneway housing and other initiatives throughout the city!